Barbie & Ken Dia De Los Muertos 2023 Doll IN HAND SET Day of the Dead Halloween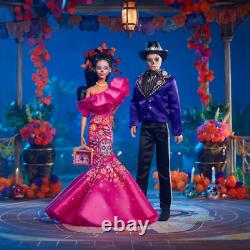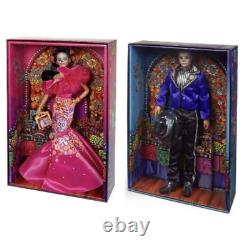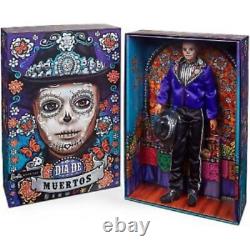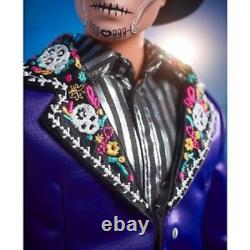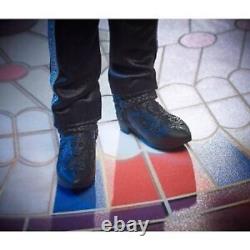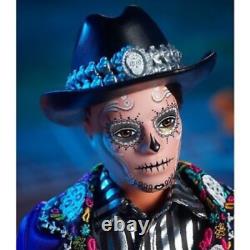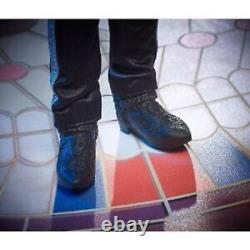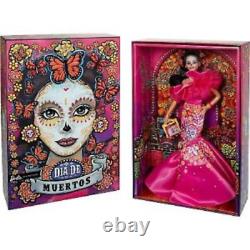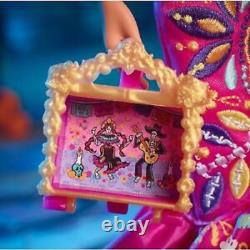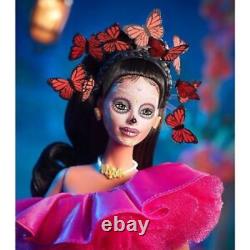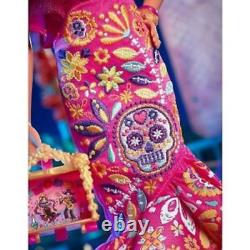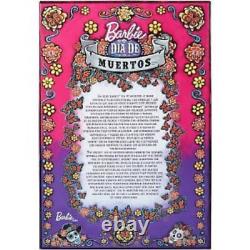 Celebrate Dia De Los Muertos 2023 in style with our exclusive Barbie & Ken Doll IN HAND SET. This exquisite collector's item pays tribute to the rich cultural heritage of Day of the Dead, blending tradition and fashion seamlessly. Authentic Dia De Los Muertos Design: Immerse yourself in the vibrant world of Mexican folklore with Barbie and Ken dressed in stunning, culturally inspired outfits. Their intricate costumes feature intricate sugar skull makeup, colorful attire, and elaborate accessories, capturing the essence of this revered tradition.
Exceptional Craftsmanship: Each doll in this set is meticulously crafted with attention to detail. From Barbie's elegant dress adorned with marigold flowers to Ken's dapper Day of the Dead suit, every element showcases the artistry that goes into creating these collector's pieces. Perfect for Halloween: Elevate your Halloween decor with this exceptional Day of the Dead-themed Barbie & Ken doll set. Display them proudly in your home or use them as a captivating centerpiece for your Halloween celebrations. Ideal Gift: Whether you're a Barbie collector or a Day of the Dead enthusiast, this doll set makes for a unique and meaningful gift. Surprise a loved one or add it to your own collection to cherish for years to come. Your dolls will be on their way to you, ready to enhance your collection or Halloween festivities. Limited Availability: Act fast to secure your Barbie & Ken Dia De Los Muertos 2023 Doll IN HAND SET. With limited quantities available, you don't want to miss out on this opportunity to own a piece of cultural and collectible history.
Embrace the spirit of Dia De Los Muertos and Halloween with this extraordinary Barbie & Ken doll set. Order now and add a touch of tradition and elegance to your collection. Don't wait; celebrate Dia De Los Muertos 2023 with Barbie and Ken today!

---