Vintage Barbie doll Lot American Girl 1070 Ken Hair Fair Barbie head Midge body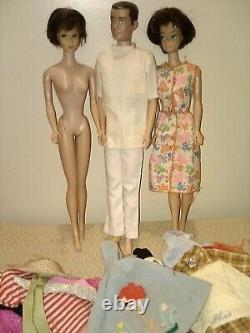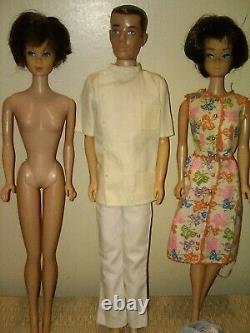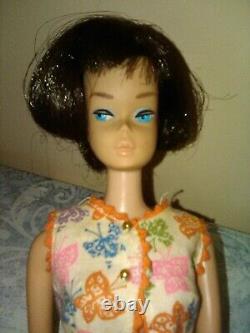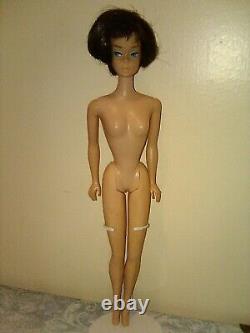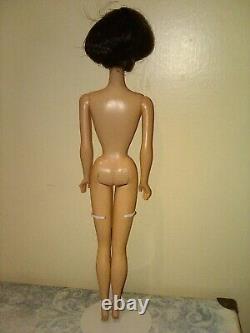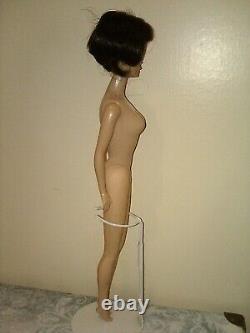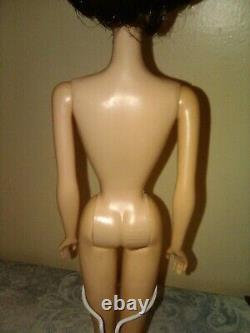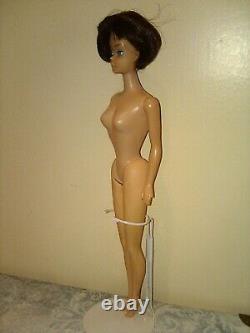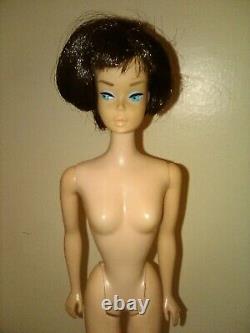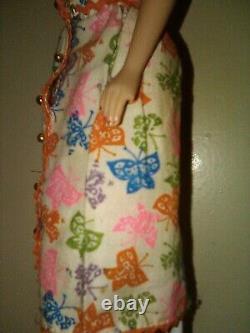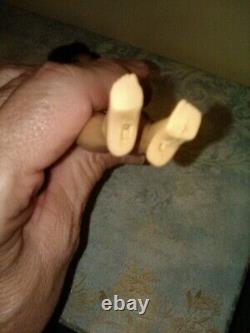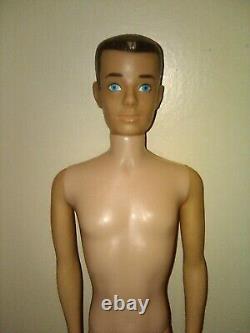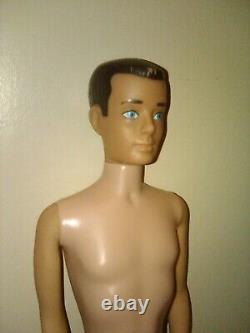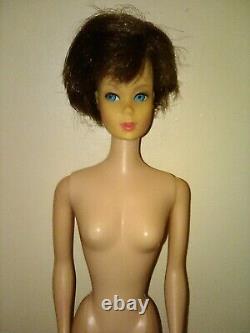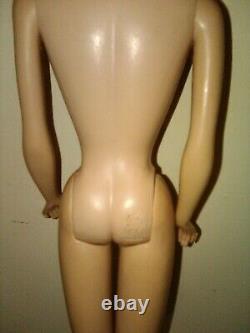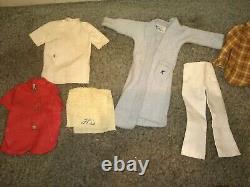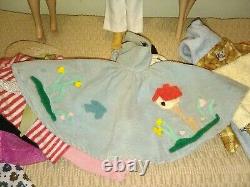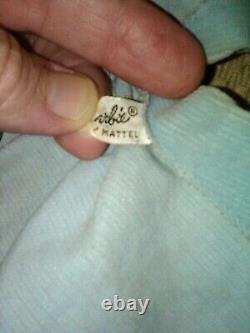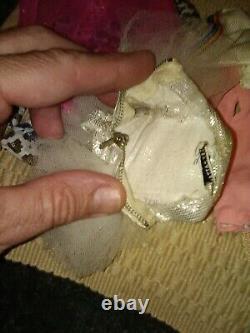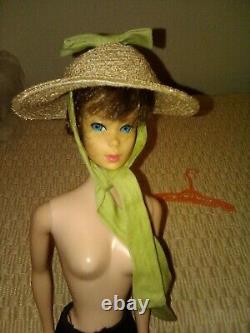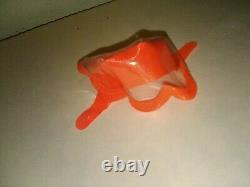 Here we have a small lot of three vintage Barbie dolls from the 1960s plus some clothes (some are tagged Barbie or Ken). Everything is in used, played with condition so expect flaws from normal play wear. You get everything in the photos. Included in the lot are the following. 1965 American Girl Barbie doll.
The markings on her right butt cheek are indented and say. The letters, Made in Japan, are raised.
She is wearing a vintage "Brunch Time" tagged dress with both snaps. Her face paint looks good, but she does have some tiny paint rub off on the black part on her eyelids or eyelashes. Her lips are a pale pink coral color. She is missing a pinky finger on her left hand.
Her hair is soft but I see two missing hair plugs in back of her head underneath. Vintage Ken Doll #0750 Has Molded Brown Hair Blue Eyes 1962.
In used, played with condition. Comes with some Ken tagged clothes. He has a small paint rub on his molded hair, but his face looks good. Hair Fair Barbie head #4043.
Is on a straight leg Midge body. Small lot of used clothing Some are tagged Barbie or Ken. Some have no tags but are the same size as. Clothes are wrinkled by storage, and some have loose threads. The zipper on the ballerina outfit doesn't work.
Also included is SKIPPER's #1972 Drizzle Sizzle Orange Vinyl Rain Hat.

---